PILOT CASE 06
PILZE-NAGY LTD., ORGANIC OYSTER MUSHROOM VALUE CHAIN (HUNGARY)
Pilze-Nagy Ltd – as a family-run medium-sized enterprise – has been working in the field of mushroom cultivation for more than 25 years. Pilze-Nagy Ltd produces about 15.000 tonnes of oyster mushroom substrate annually in semi-automatic mushroom producing rooms with 30.000 m2 active surfaces in total. By using the own substrate, Pilze-Nagy Ltd. puts about 1 million kgs of fresh oyster mushroom to the European market annually. The most important markets of Pilze-Nagy Ltd are Hungary and Germany; while demands for the company's products are growing in the neighbouring countries (the Czech Republic, Slovakia, Romania, and Croatia) as well. Pilze-Nagy Ltd.'s most significant partners are wholesalers and supermarket chains.
In this complex agrisystem about 6.000 tonnes of wheat straw, as an agricultural side-product is utilized in five levels. In the first step 15.000 tonnes of oyster mushroom substrate is made. 65% of the substrate production is sold to independent mushroom growers locally (CEE macroregion). For this reason, Pilze-Nagy Ltd. has a partnership with at least 40 mushroom growers. Pilze-Nagy Ltd. works in close cooperation with them: supplying the mushroom substrate, providing advice to grow mushrooms and repurchasing the mushroom they produce. The rest (35%) is used in the own production to grow oyster mushrooms.
1 million kg of fresh oyster mushrooms are sold on the fresh market every year (product 2). All the organic wastes from mushroom production (spent mushroom substrate) are turned into biogas during the anaerobic digestion in the 330 kW electricity capacity biogas plant. From the biogas 2.000.000 kWh electricity is generated (product 3) and supplied to the national grid. The side-product of the anaerobic fermentation, the digestate is separated into solid and liquid part than given back to the fields (200 ha) as a plant fertilizer (product 4). The heat, which is the side-product of the energy production, is used in mushroom drying plant to produce dried mushroom (product 5). Additional minor source of incomes comes from waste treatments.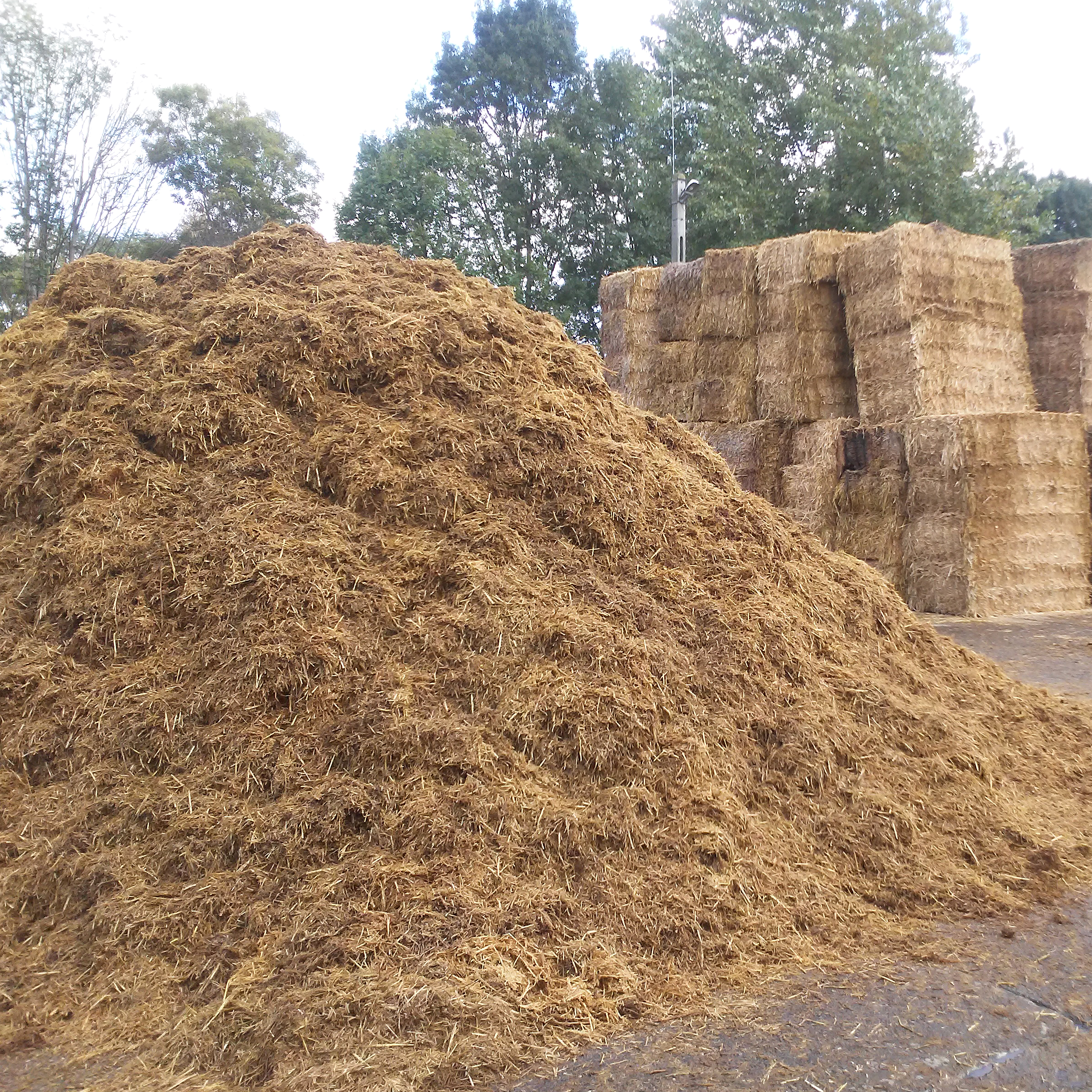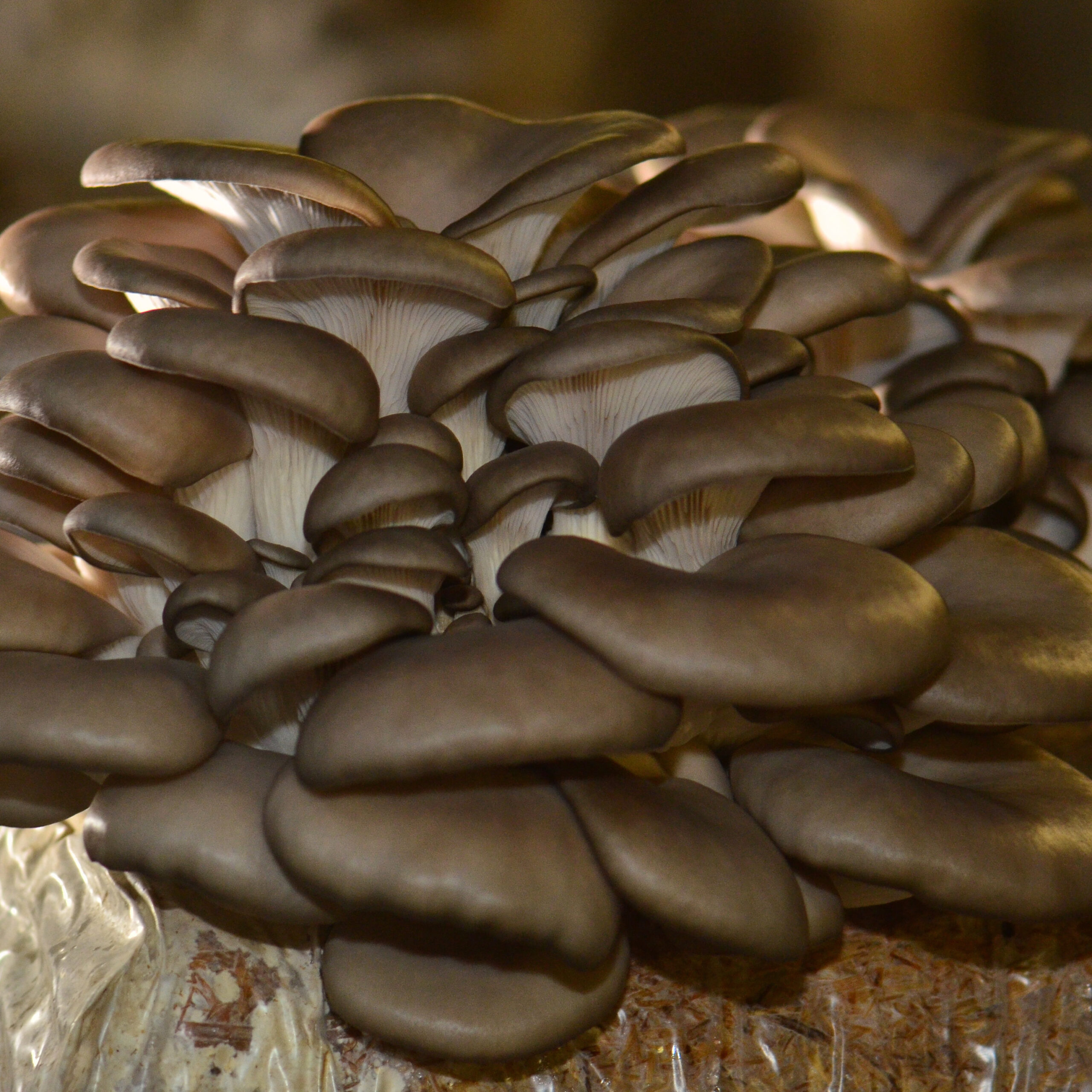 STEP 1: ORGANIC CEREAL STRAW SUPPLIERS
 STEP 2: SUBTRATE PRODUCTION
 STEP 3: ORGANIC OYSTER MUSHROOM CULTIVATION
 STEP 4: PROCESSING/PACKAGING
 STEP 5: MUSHROOM TRADE/RETAIL
 STEP 6: CONSUMERS
Other steps of the value chain include the biogas production based on spent mushroom substrate and after that biofertilizers production, as well heat and electric energy generation. Due to this the process is a real industrial implementation of circular economy with reduced environmental foot print.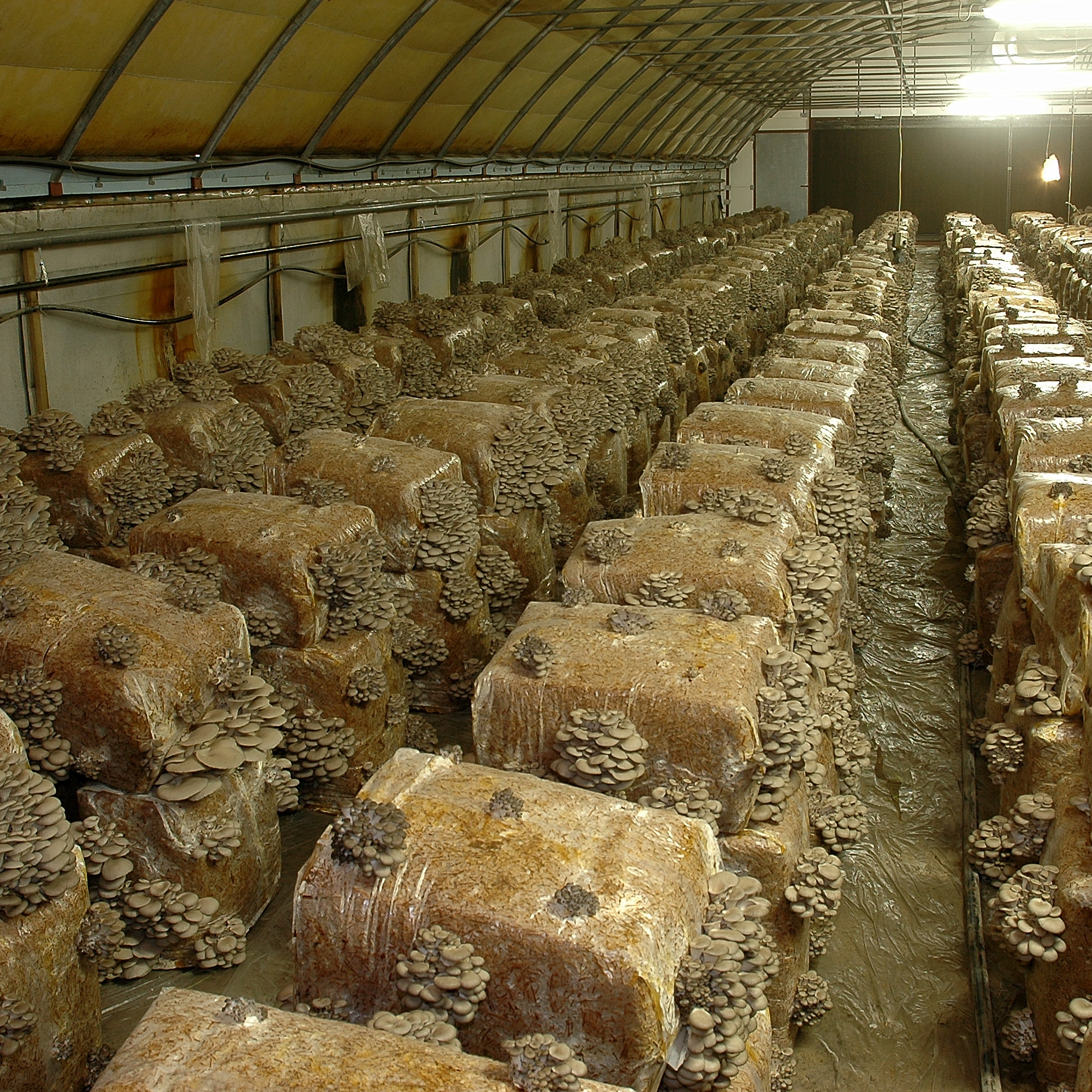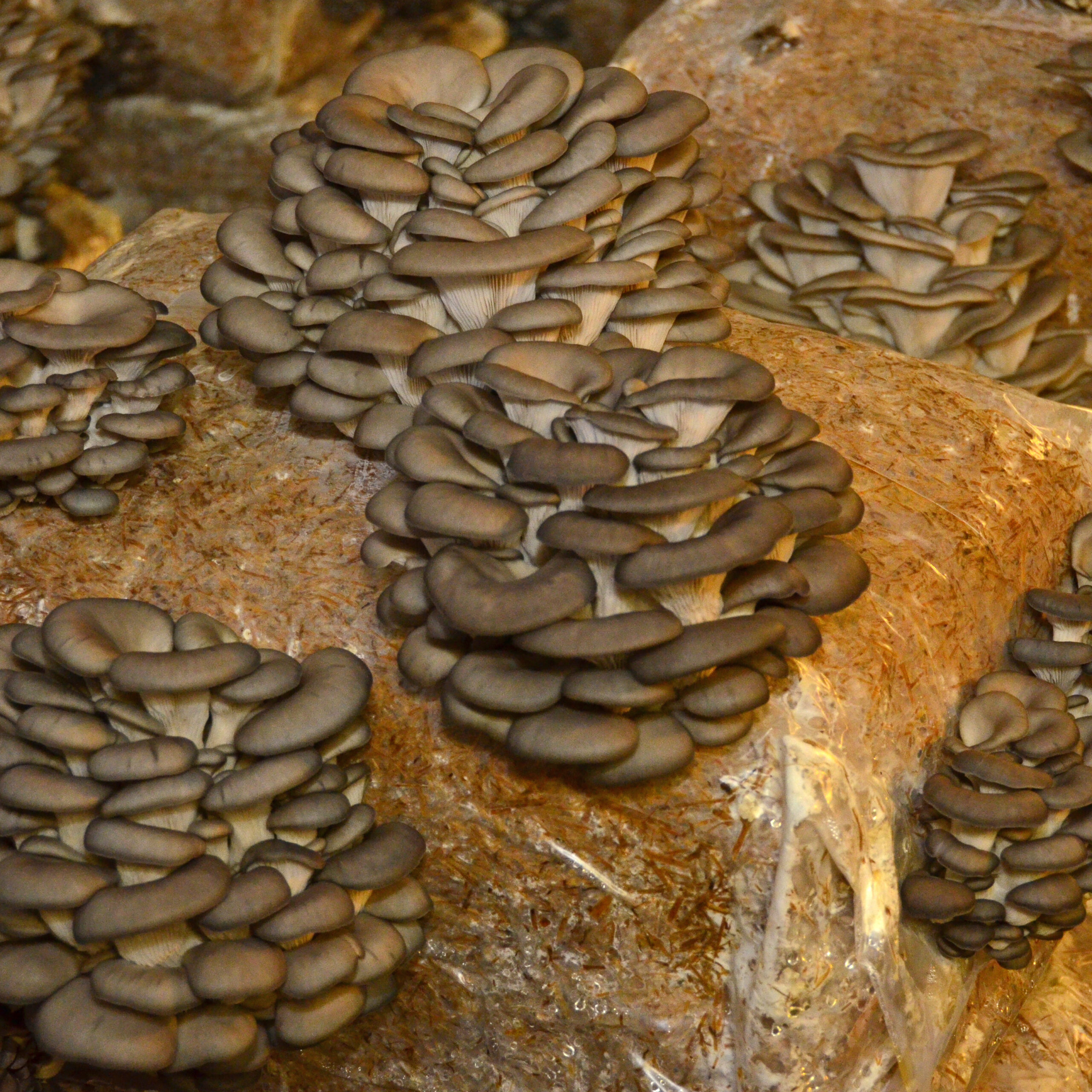 PILOT CASE FOR DEMONSTRATION ACTIVITIES
The market and demand for organic products, including mushroom have been growing. While Pilze-Nagy Ltd. already produces organic mushrooms, in the pilot case we would like to better understand the market for organic products, as well the ways to consumers and they preferences. Apart from this, all partners in the value chain are interested to learn about more efficient and sustainable practices including energy supply and waste management. We assume that buyers of organic products are more environmental conscious thus these factors may be important for them when purchasing the product.